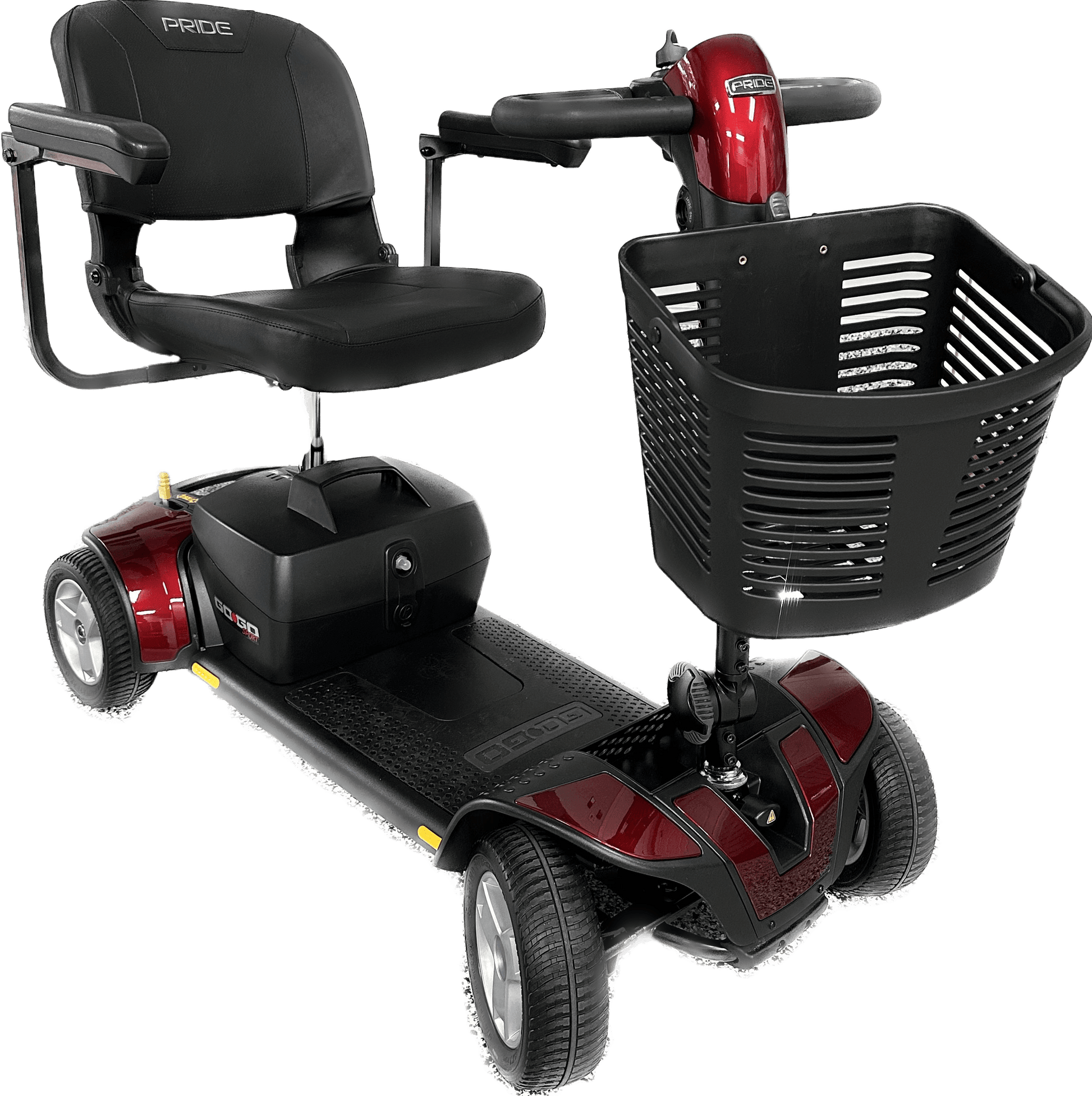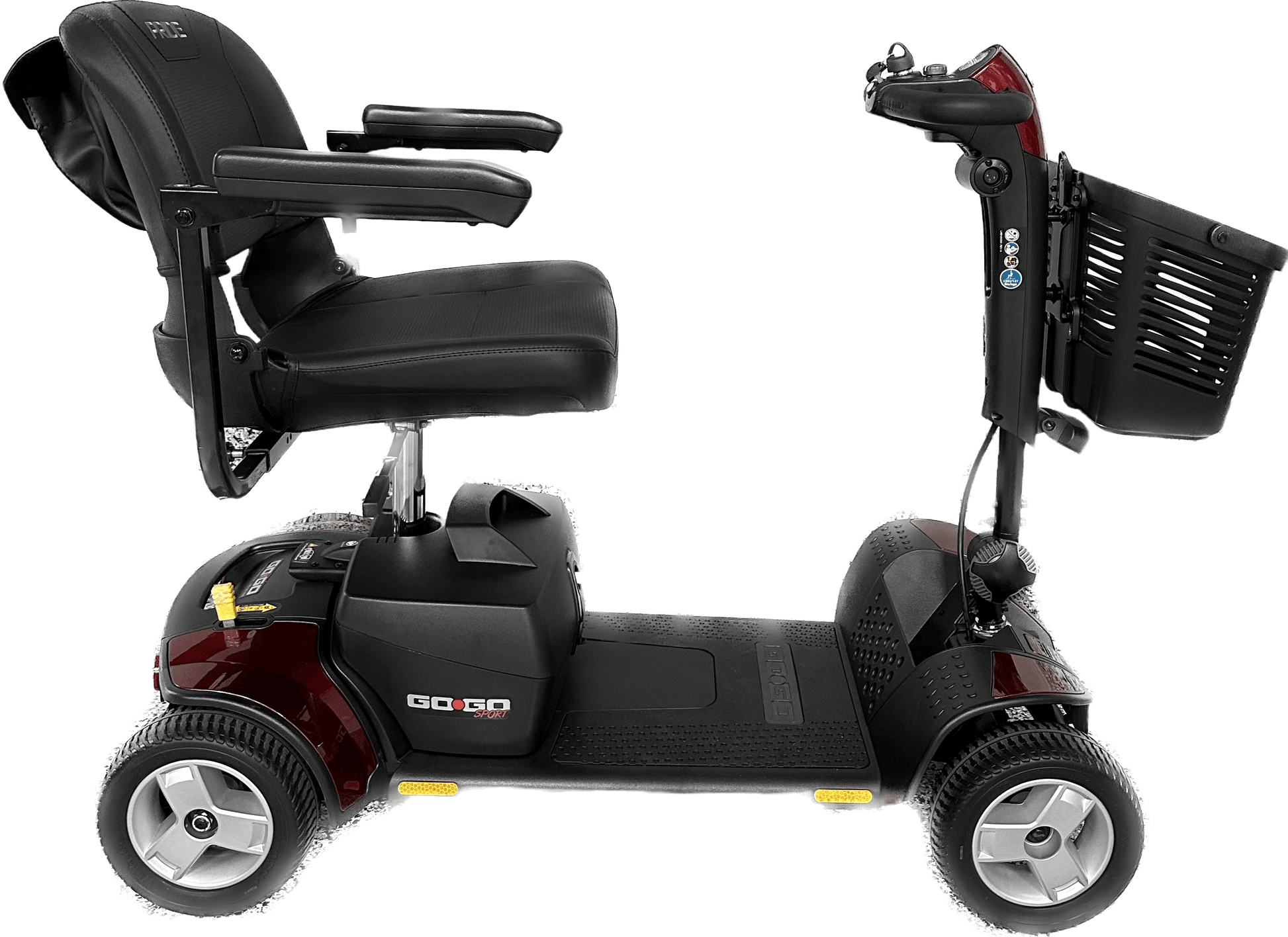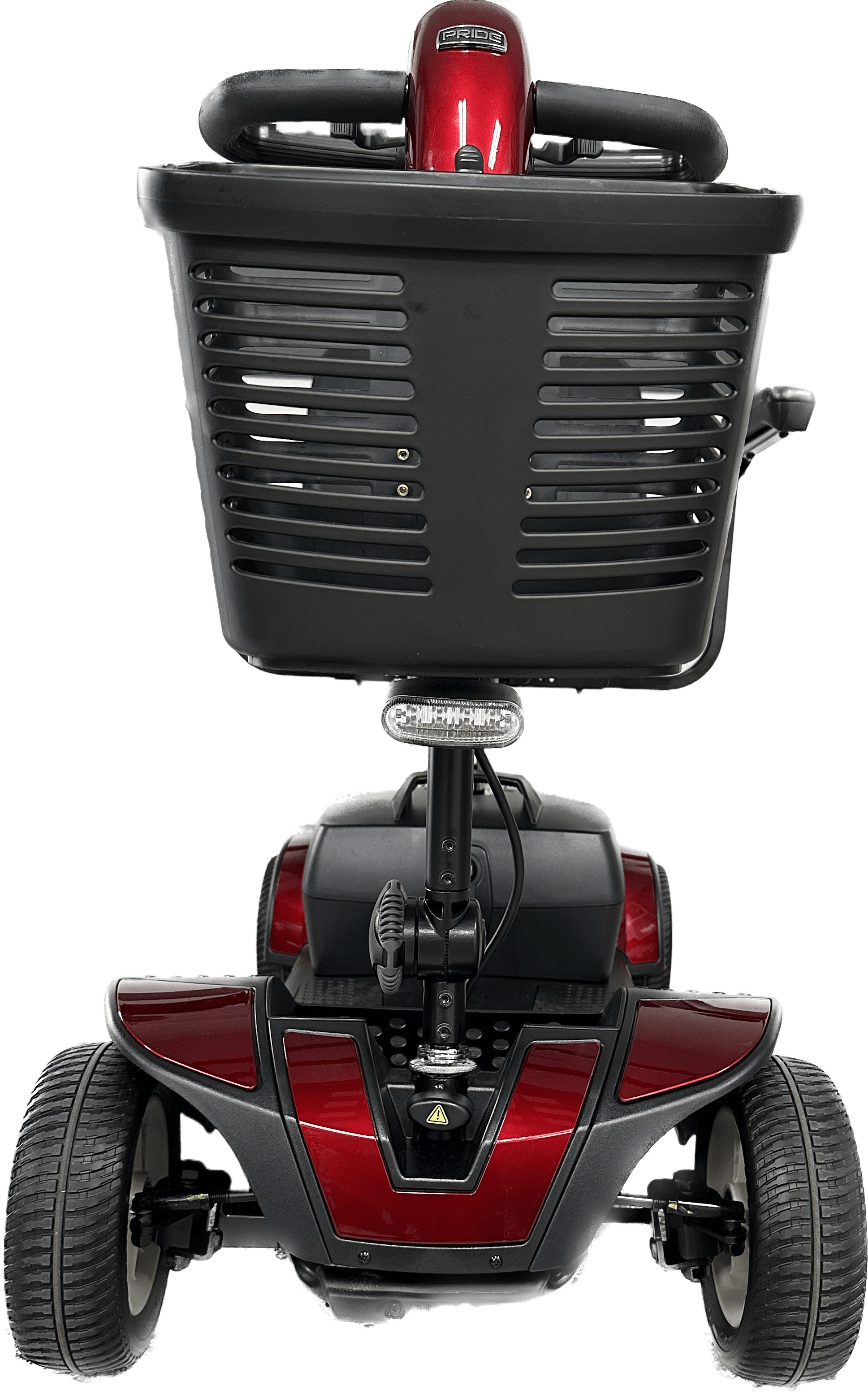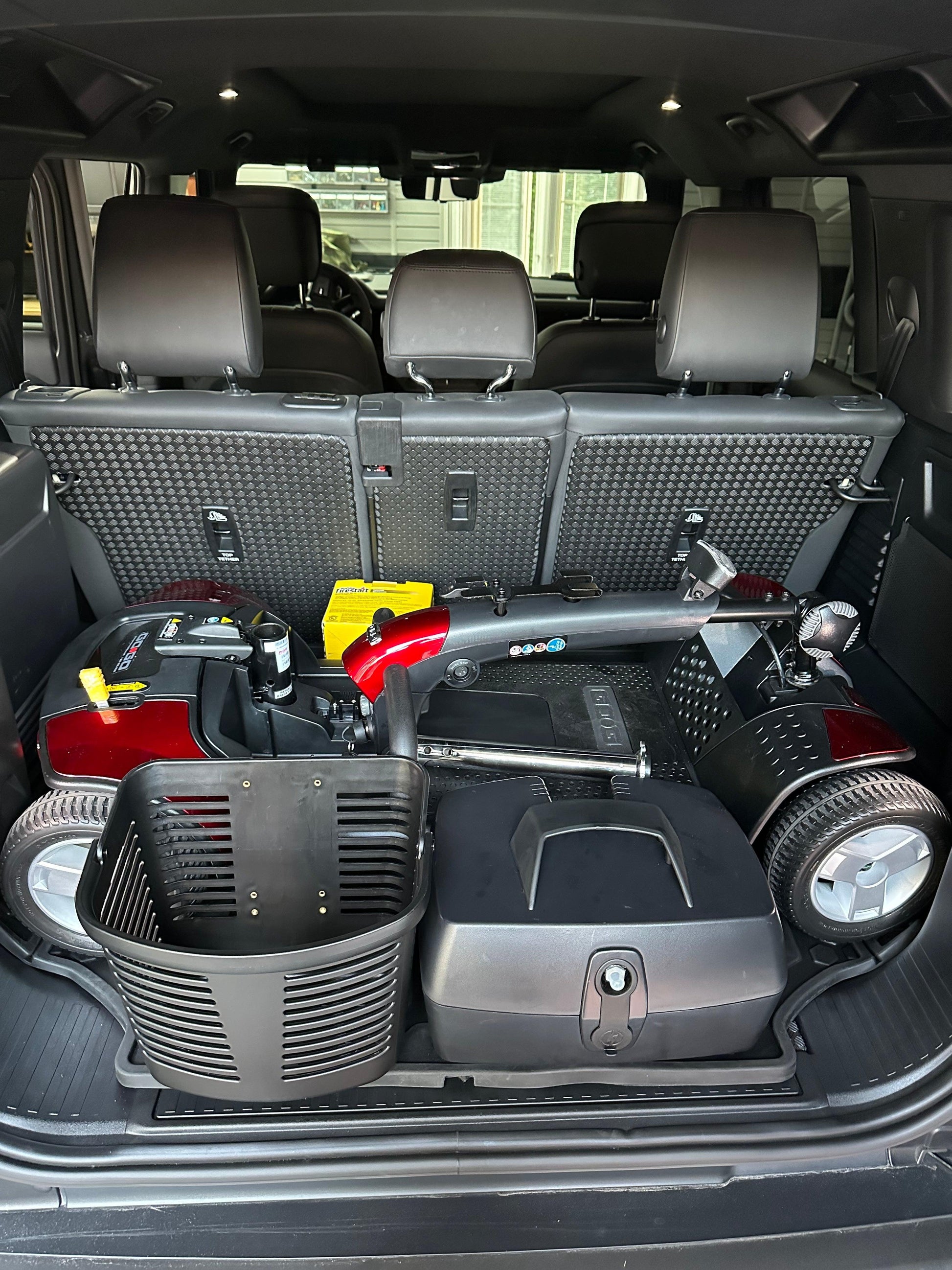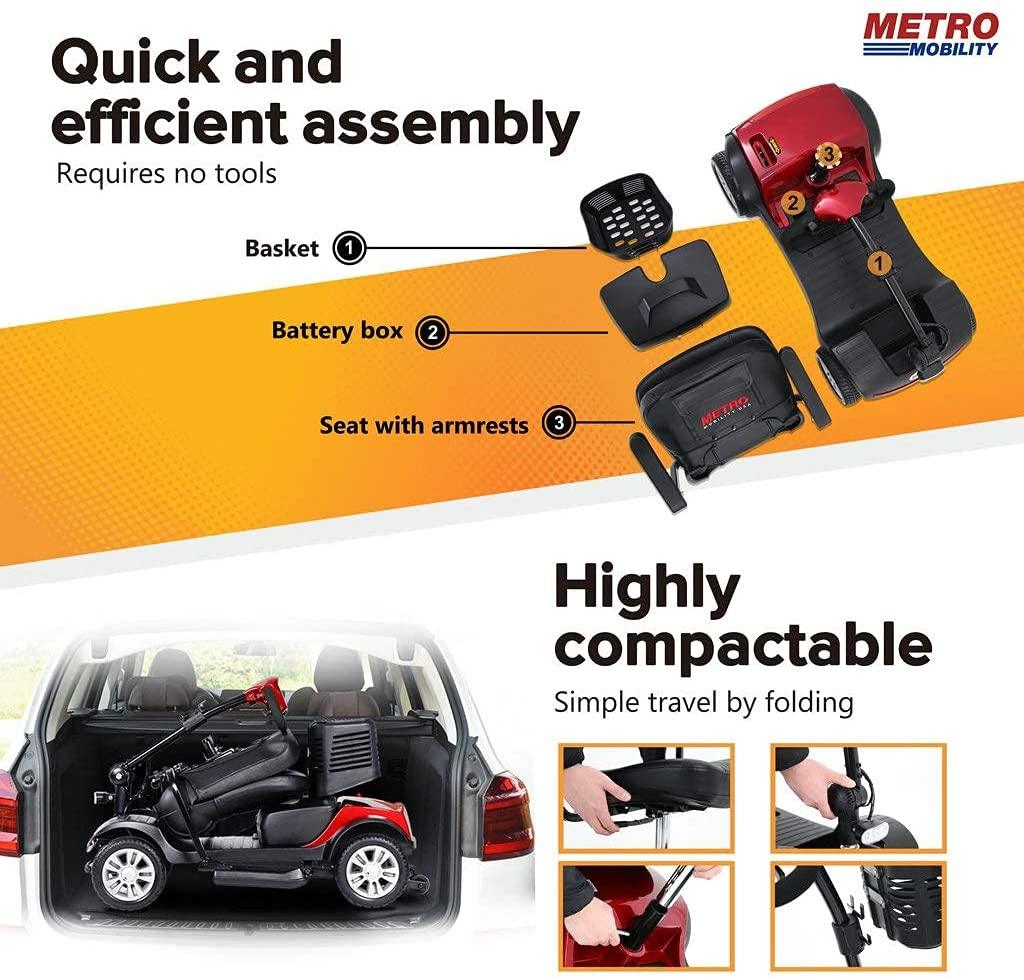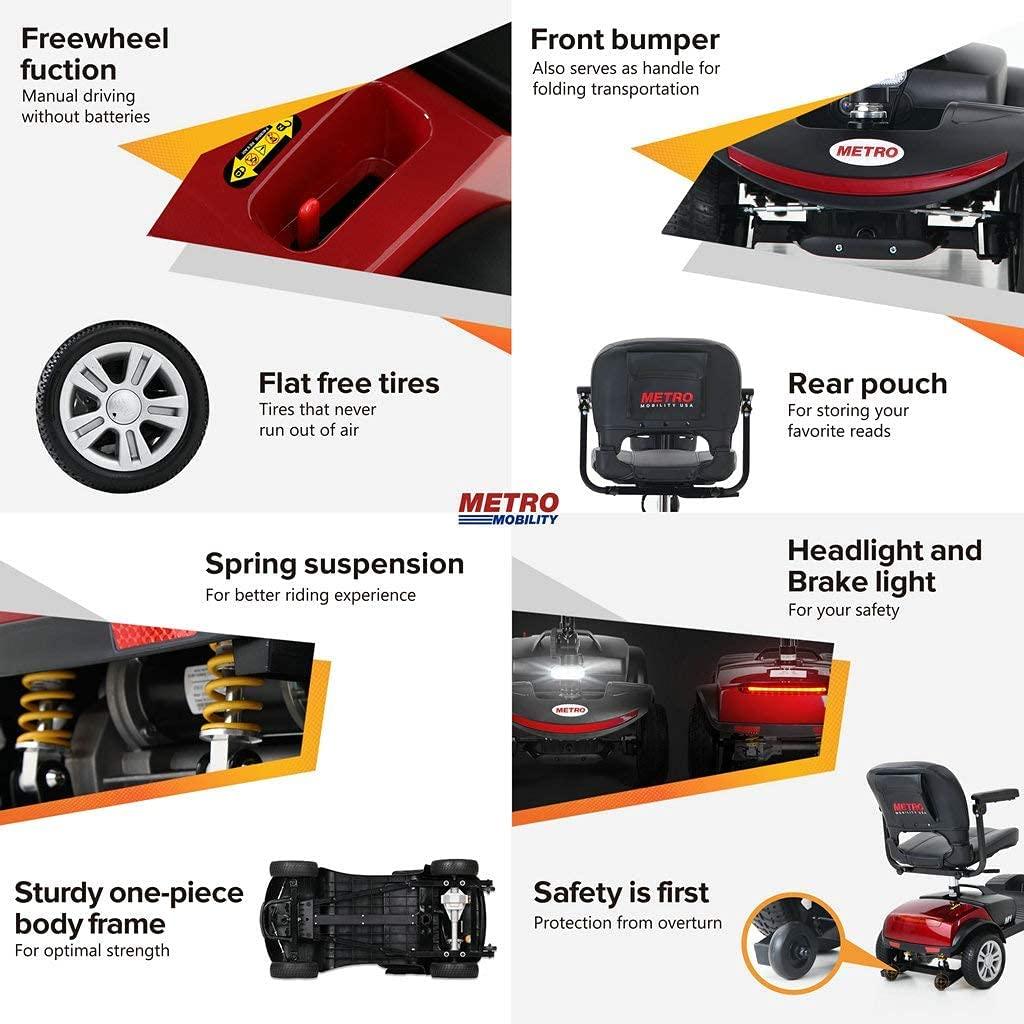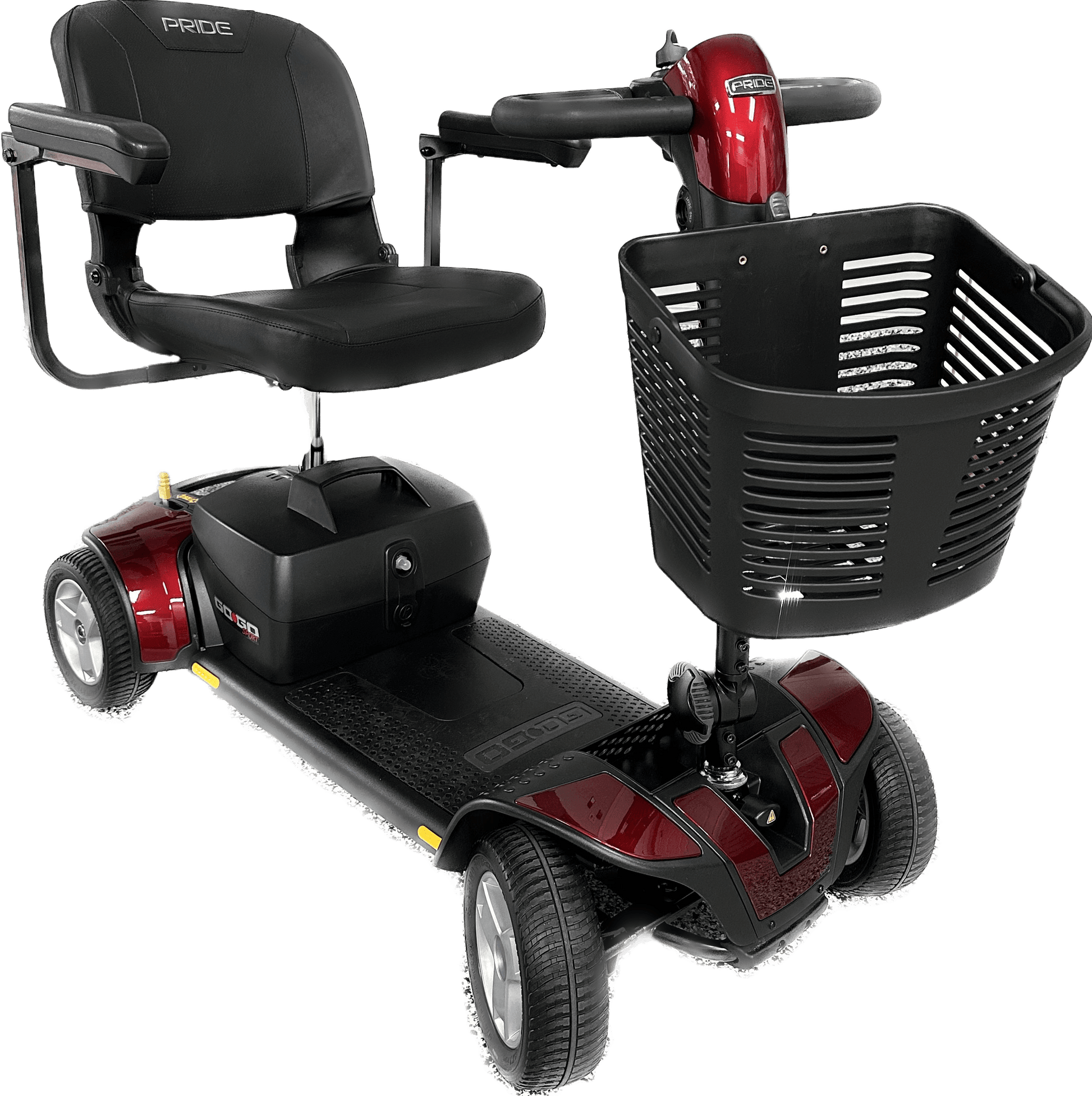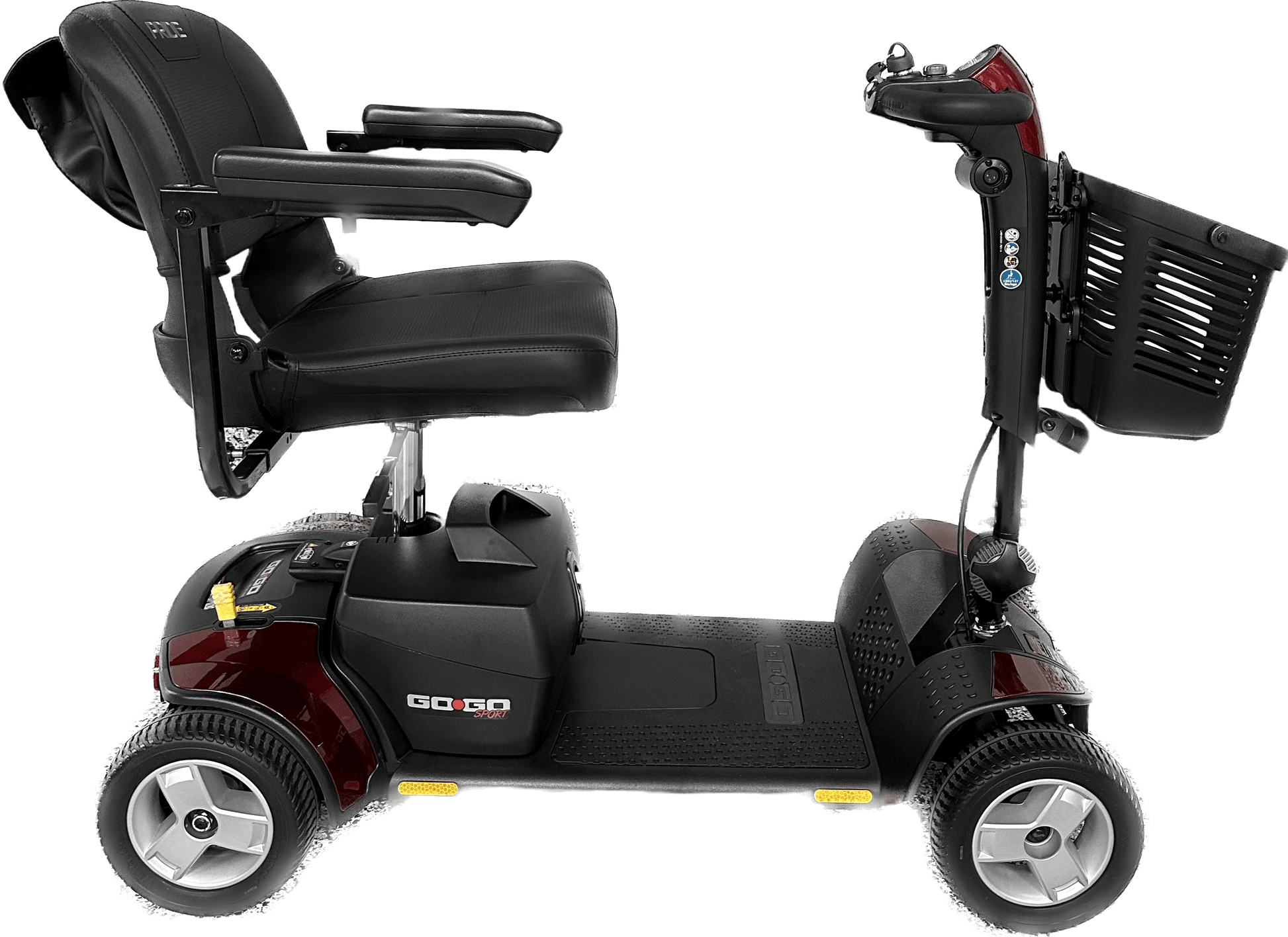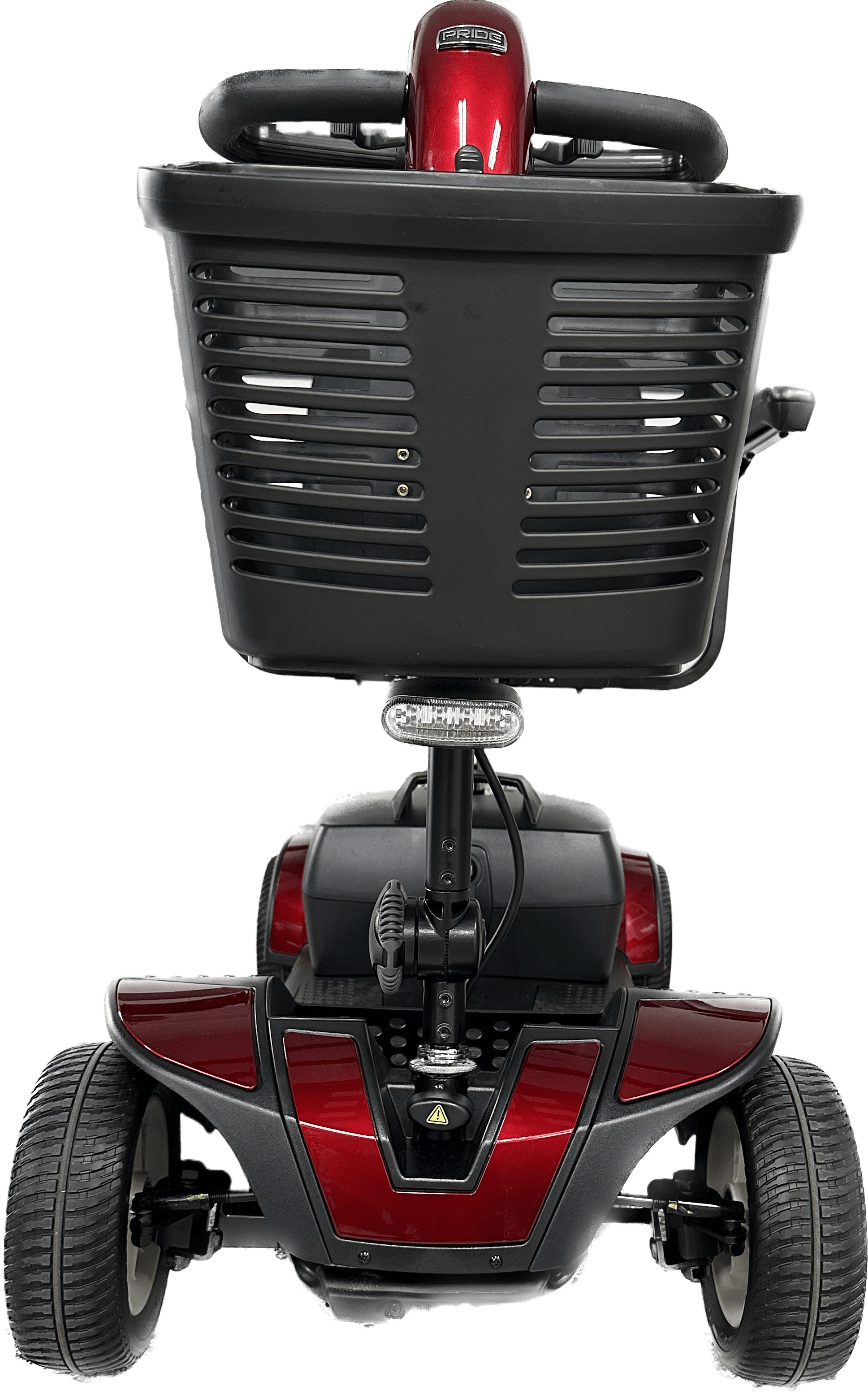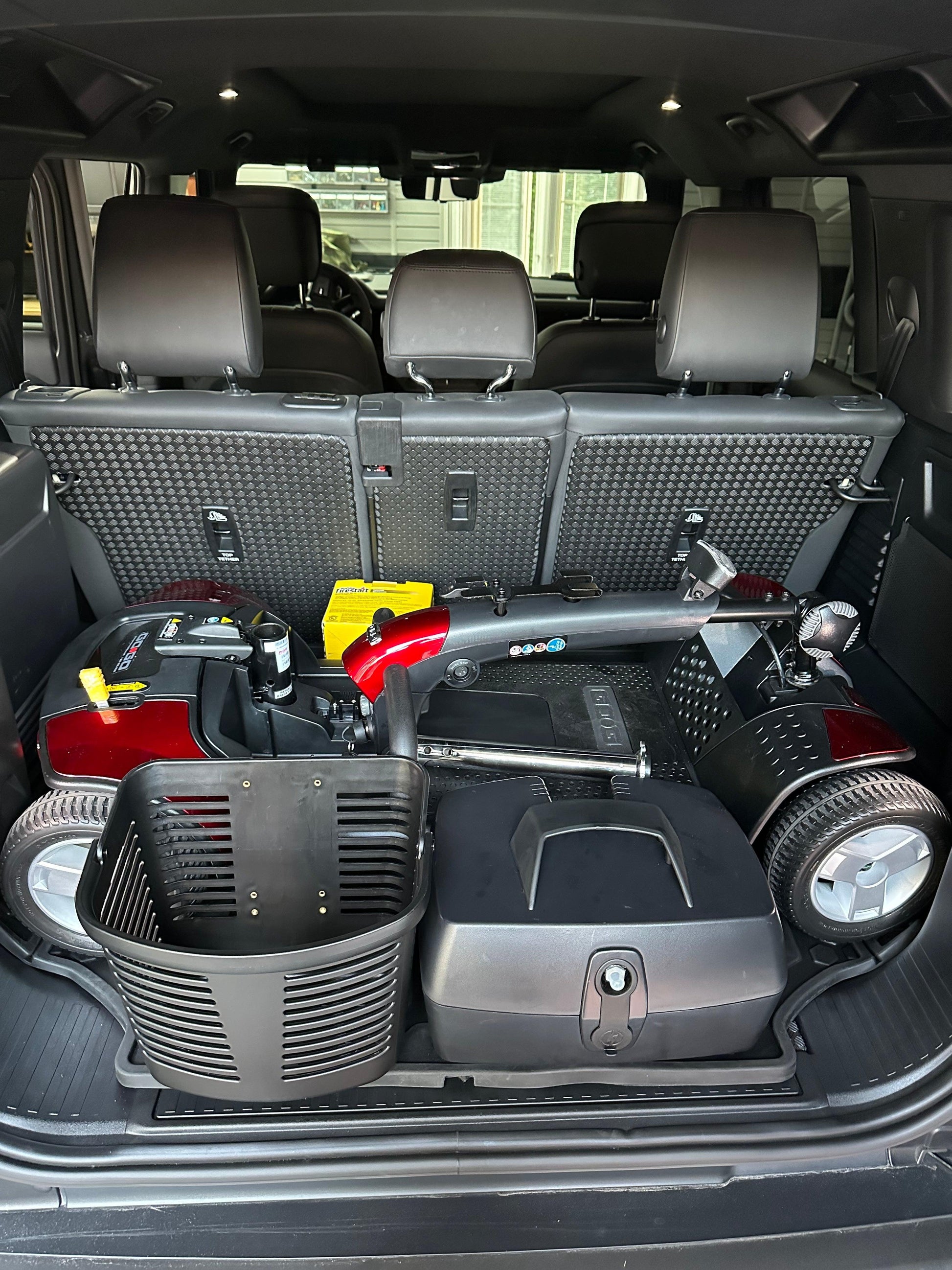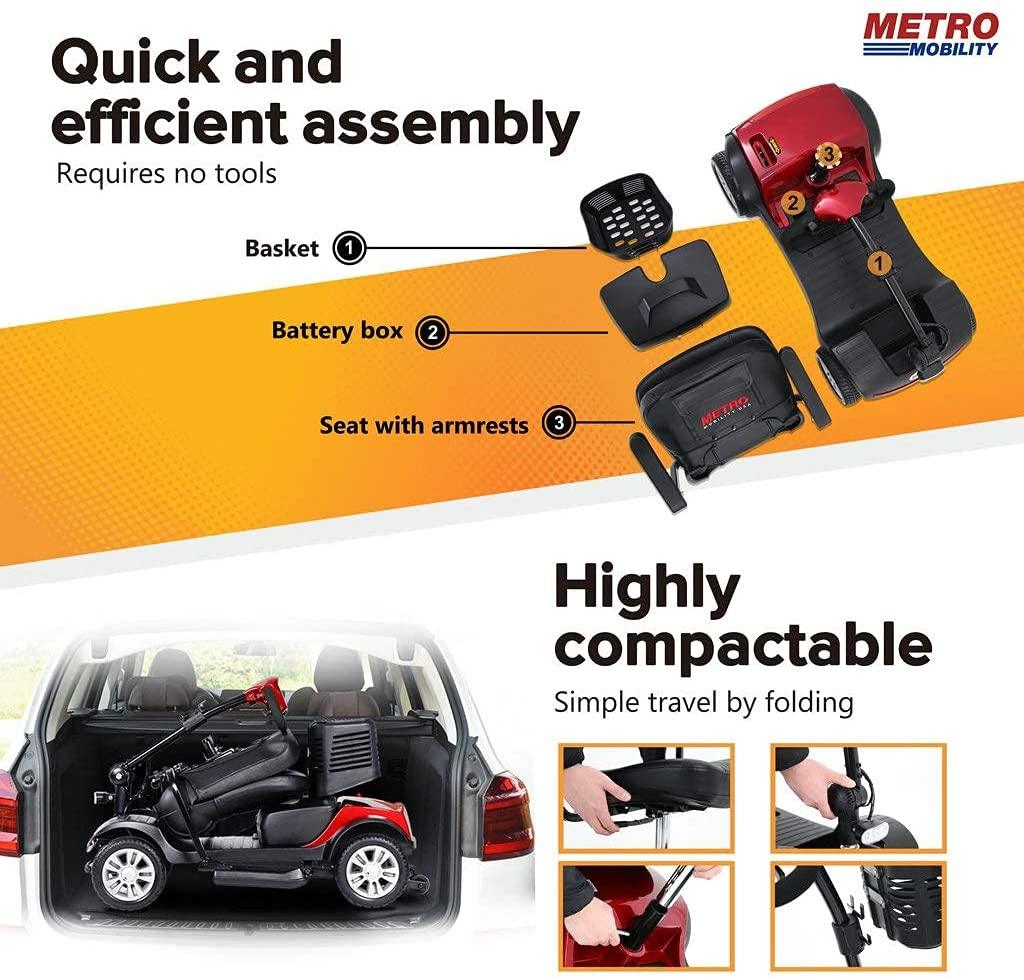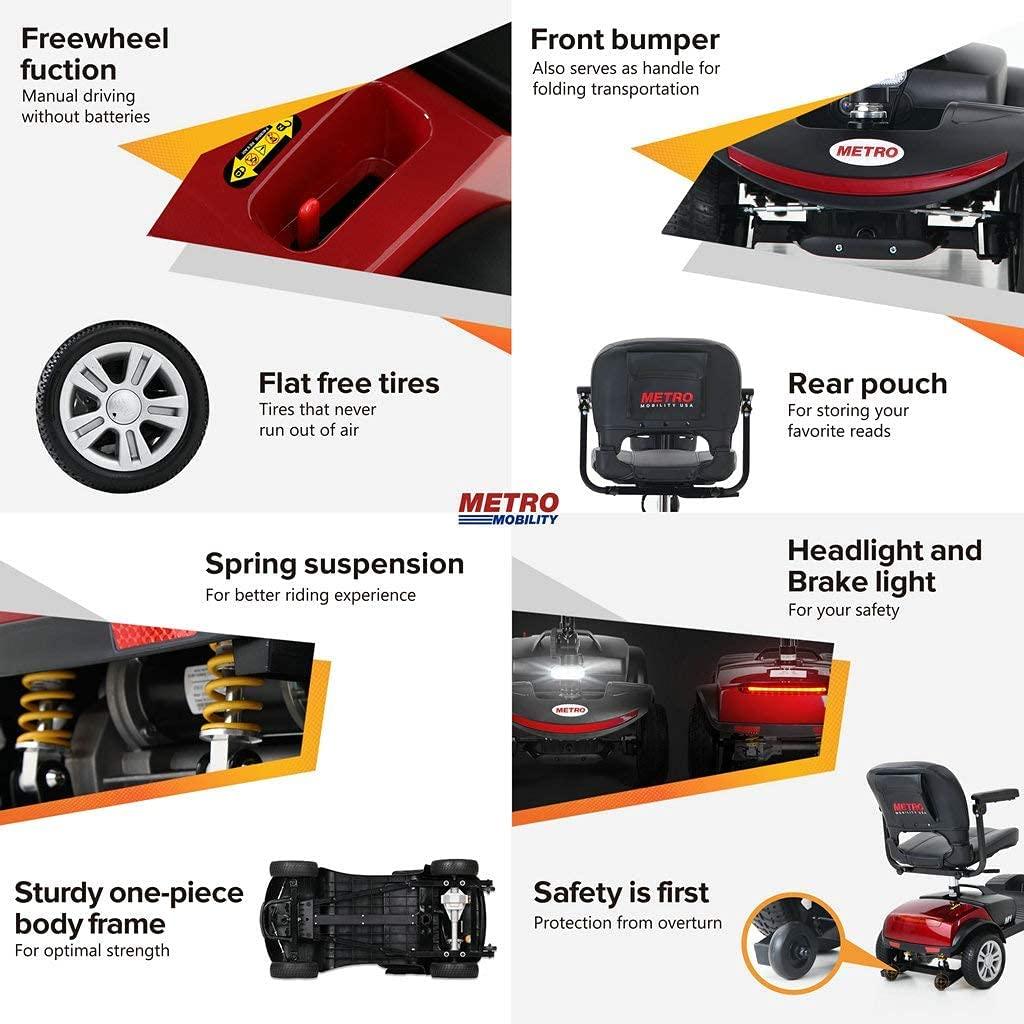 Multiday Mobility & ECV Travel Scooter Rental 300 Pound Capacity (3 or more days)
Sale price
$33.00
Regular price
Frequently Asked Questions
How long will the battery last?
The battery life will depend on multiple factors, with the main ones being: scooter type, rider weight, terrain, and speed. You should have no problem getting 6-8 hours with the 300-pound capacity travel scooter and 8-10 hours on the 400-pound and 500-pound capacity. Each type of scooter can last much longer with even the 300-pound capacity being able to do over 12 hours but it depends on all the above factors. Parks like Animal Kingdom will significantly reduce the ride time due to the terrain and size of the park. Also, Epcot and Universal can decrease ride time if you are zig-zagging and going back and forth to different sides of the park instead of just doing a loop, as both parks have a lake in the middle. It is not recommended to park hop from Epcot or Animal Kingdom, as by the time you get to your next park, the battery will already be significantly reduced. You should always bring the charger to the park and charge at lunch and dinner.
What if it rains?
Rain should be avoided at ALL costs. There are a lot of sensitive electronic components in our mobility scooters and puddles and heavy rain will ruin the scooters. We do provide a poncho to help cover up the scooter controls and the rider. Heavy rain is to be avoided at all costs. If the scooter does get wet you will need to wipe the scooter and chair down, take the battery off dry the battery tray, and the battery its self.
What happens if we have issues with our scooter at the park?
If you happen to have issues at the park you can contact us through website chat or text us and a manager will call you to coordinate a time to either meet at the front of the park or at your hotel/vacation rental to swap the scooter out with a different one.
Can you delivery directly to the parks?
No companies are allowed to deliver or pick up mobility scooters from the parks. The only time we can come to the parks is when there is an issue with the scooters.
Do I need to be present for delivery and retrieval?
For Disney-themed hotels, yes. This is a Disney rule for all non-Disney scooters. Also, note just because the Hotel is on Disney property that does not always mean it is a Disney-themed hotel. For instance, the Hilton Orlando Buena Vista Palace is on Disney property but is not a Disney-themed hotel. For non Disney-themed hotels and Universal Resorts, the bell staff or front desk will hold the scooter when we deliver it and will hold it for when you are done with it.
Can someone sit in my lap on the scooter while I drive it?
No, do not do this. Even if the weight of the two riders combined does not exceed the limit it throws off the center of gravity and weight distribution of the scooter. Even a 30-pound child and a 120-pound grandma will quickly drain the battery.
Product description
How To Rent
By Checking out you agree to our terms of service 
Many of our scooters are equipped with GPS trackers in case they are stolen. If you prefer a scooter without a tracker please contact us.
 For rentals longer than 10 days please call us at 407-504-7769
 Multi-Scooter bookings will receive a 10% discount (Use the Chat for parties larger than 4)
Veterans receive a 10% discount on all rentals with a valid Military or VA ID card.
Features 
Up to 15 miles
Free Cupholder
Padded Delta tiller
EZ Charger included
Perfect for theme parks
Free Delivery and pick up
Large, plastic carry basket
Scooters are sanitized and clean
Can be broken down into pieces for easy transportation (Even Coupes!)
Key Specs
Go Go® Sport 4-Wheel Features:

325 lb. weight capacity
Up to 4.7 mph maximum speed
50.5" turning radius
Up to 12 miles per charge
Easy-to-grip tiller adjustment knob
Compact, foldable seat with armrests
Feather-touch disassembly easily disassembles into 5 lightweight pieces for transport and storage
Delta tiller with ergonomic wraparound handles lets you operate the scooter with one hand and rest your wrist
Stable, front frame-mounted seat post
Deck basket for additional storage
Pride's exclusive black, non-scuffing tires
Standard LED lighting
A standard front basket provides storage
Charger port located on the tiller lets you conveniently charge your scooter
The dual voltage charger permits charging the battery pack on-board or off-board for added convenience
Includes two sets of easily changeable, red and blue colored shrouds
HCPCS Code: K0801 - Group 1 Heavy Duty
109 Pounds fully assembled
Weight of Heaviest Piece 34 lbs. (front section)
Renting your scooter for Orlando has never been easier.
Thanks to our easy-to-navigate website, you can choose the best scooter for your needs before you even leave home. Find the scooter that's right for you and fill in the form with your details and we will see you when you arrive.
This way, we know exactly who the scooter is for and who to contact regarding delivery. The form is quick and simple, so you can reserve your scooter and get on with the rest of your day. Making us the easiest way to rent mobility scooters
After you've submitted the form and paid for your scooter, all that's left to do is arrive at your destination! On the agreed upon rental date and time, we'll deliver your Orlando scooter to you so that you can begin your vacation in luxury and comfort.